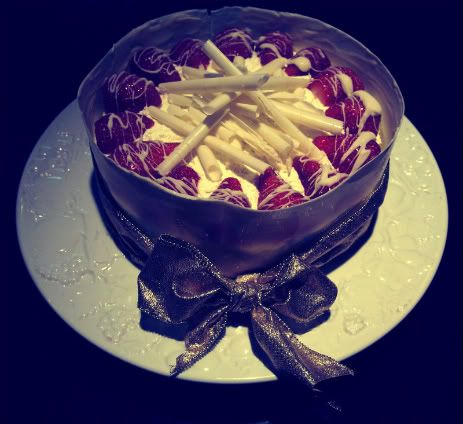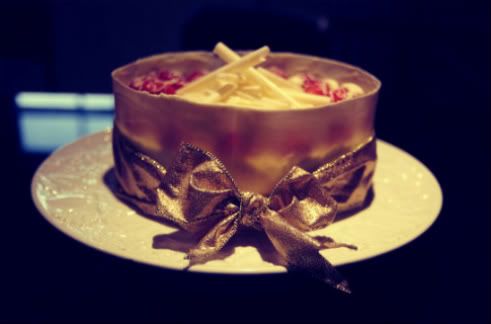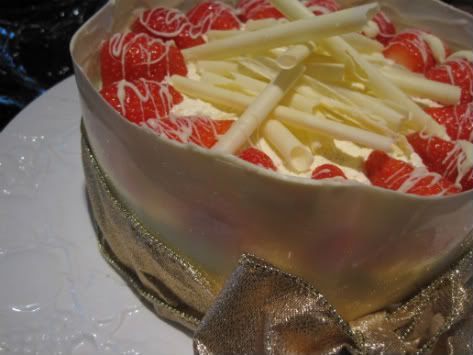 BASICS:

Vanilla Sponge (X 2 batches of Hummingbird Bakery vanilla cupcake)

Creme Pattisiere filling (taken from the Good Year Cookbook)

Whipped Cream (tesco electric hand whisk, naturally)

White Chocolate wall (method below)

so yet another birthday crept upon us and i decided to have another go at the davida sponge. after the tip for making chocolate cigarillos, i decided to combine the acetate idea to the chocolate wall. for a 24" cake tin, i suggest 26" of acetate. this is to ensure the wall will fit around the cake with no gaps. the acetate is ideal as it is sturdy compared to cling film, particularly when using melted chocolate.

TIP:

it is also important to make sure you wrap the wall around the cake before the chocolate becomes too brittle and cracks during the bending procedure.