following on from yesterday's news - i finally came to a decision to bake my own christmas cake thanks to delia's classic christmas cake package available exclusively to waitrose.



if you have chosen to buy and weigh out your own ingredients, you can find the recipe online
here
.
now, i may LOVE to bake but who isn't all for saving time? especially when it's staring at you [delia's stare to be exact] in the face the second you walk into waitrose! delia's classic christmas cake pack was not just easy to use; it was so simple that i felt like i was cheating. all your job is to open each packet and beat/mix/whisk all of the ingredients together. i will admit, yes, you have to grate the lemon and orange for their zest but let's face it, if that's the only work required, i'm not going to complain. i would reccommend having this ready before combining all the other components - you don't want to be on a roll, stating to everyone how you can't get over the simplicity of this recipe, nearly complete the mixing mission and realise you've forgotten to grate the zest.
once you've picked your tin, you'll need to grease it and then line it with parchment paper. not only is this so it'll be easier to remove from the tin once baked but also to keep it contained in the weeks of "feeding" leading up to christmas. you may want to employ a [boy]friend's artistic skills at this point...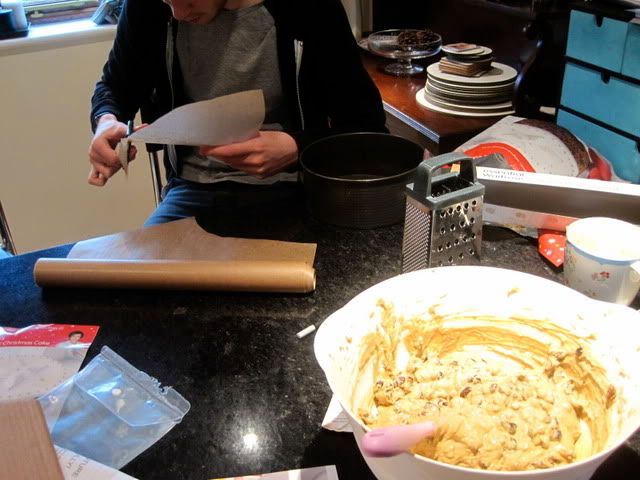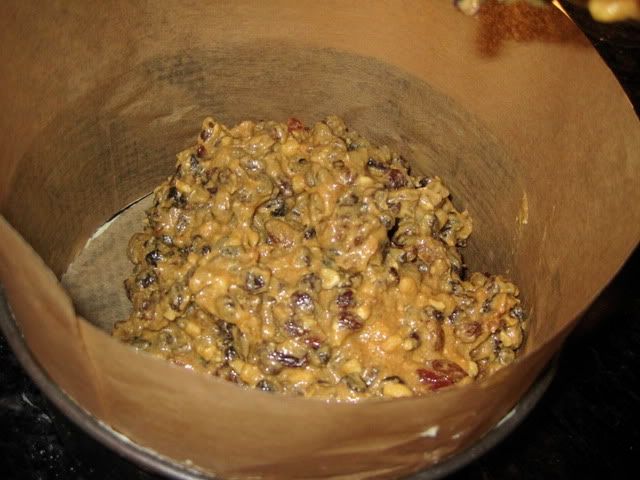 as the mixture needs 4 hours in the oven, applying newspaper/parchment paper around the outside of the tin and fashioning a lid will prevent it from burning. unfortunately, i don't have the answer as to why, i've just been told this. maybe we'll come back to this reason later...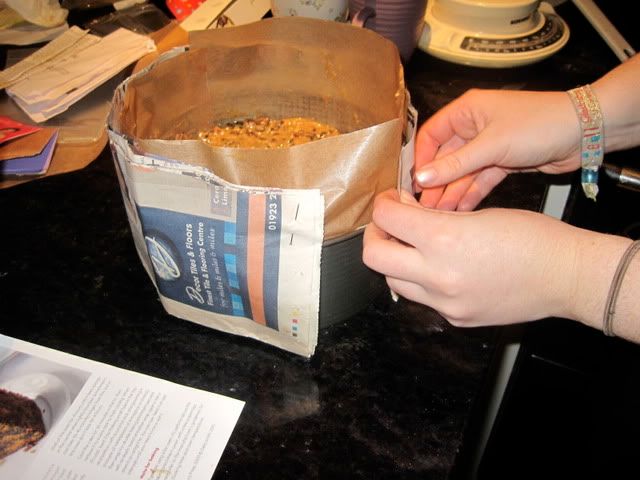 once the cake was removed from the oven, i let it cool in the tin for about an hour before the first "feed". i made evenly distributed incisions with a sharp knife and poured in drops of brandy. it helps to keep the knife in the cake while doing so to ensure the brandy can seep deeper.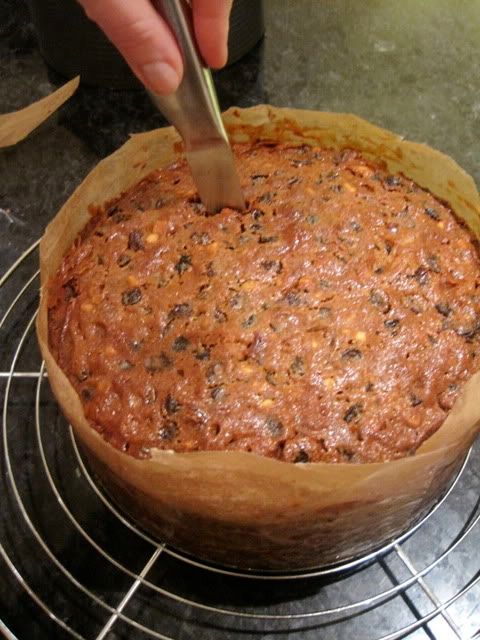 in the run up to christmas, this needs to be carried out roughly every two weeks followed by icing. 10/10 to waitrose!
xx