yesterday i ventured to covent garden, the home of some of london's finest bakeries. hidden on the corner of tavistock street, i visited the
primrose bakery
. it may not have been overflowing with custom like fellow bakery,
ella's bakehouse
, situated in the heart if covent garden, but with its humble prices [£1.85 for a regular cupcake, compared to ella's bakehouse's £2.50 pricing, and £1.25 for a mini cupcake] and array of colourful treats to choose from the modest cafe didn't disappoint.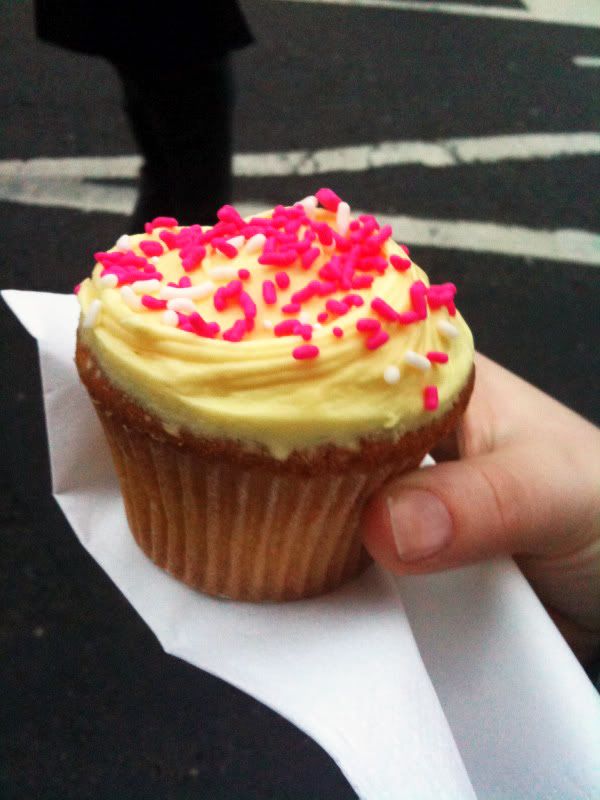 i indulged in a vanilla cupcake whereas ross chose a mocha one. unfortunately, he reported a slight overkill of coffee dominating other flavours. so, if you're a devotee to tha coffee, this one's for you!