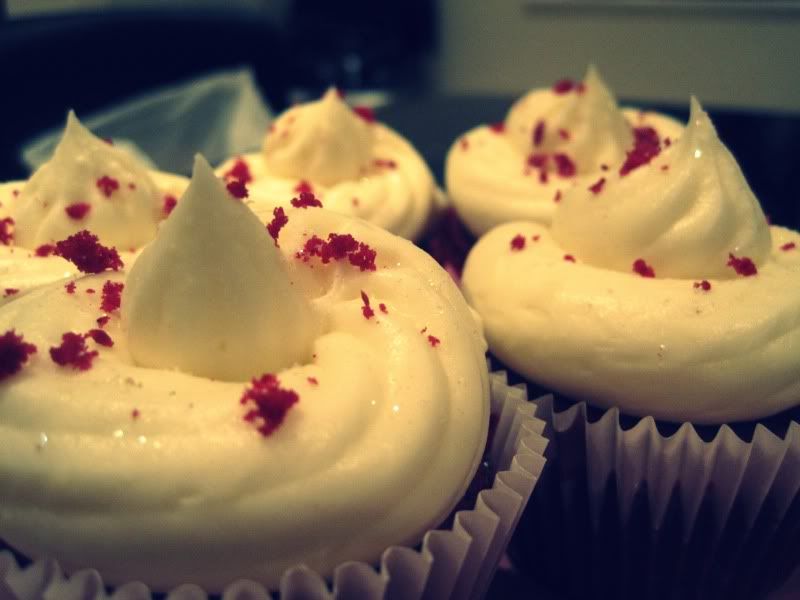 today, i got a chance to use mother's new joseph & joseph scales (be careful you have the correct unit of measurement selected. i may have been measing ml instead of grams. oops.)
check them out!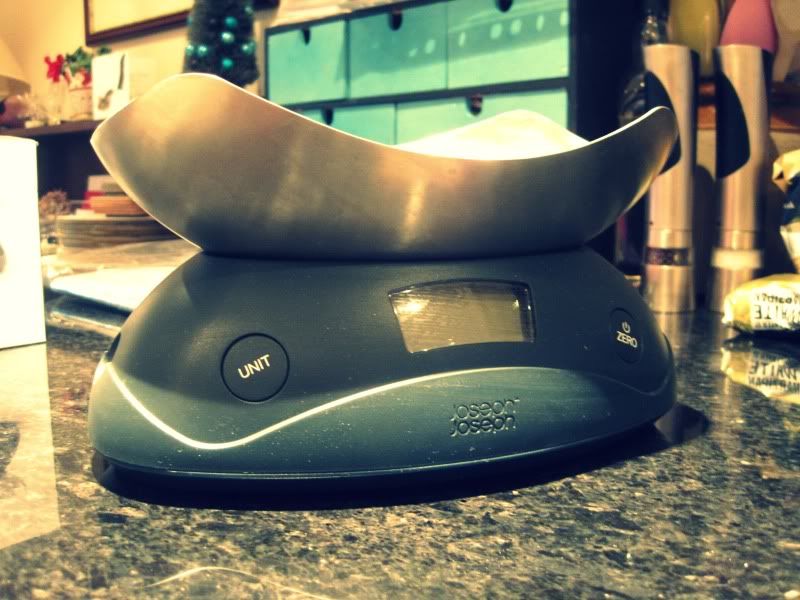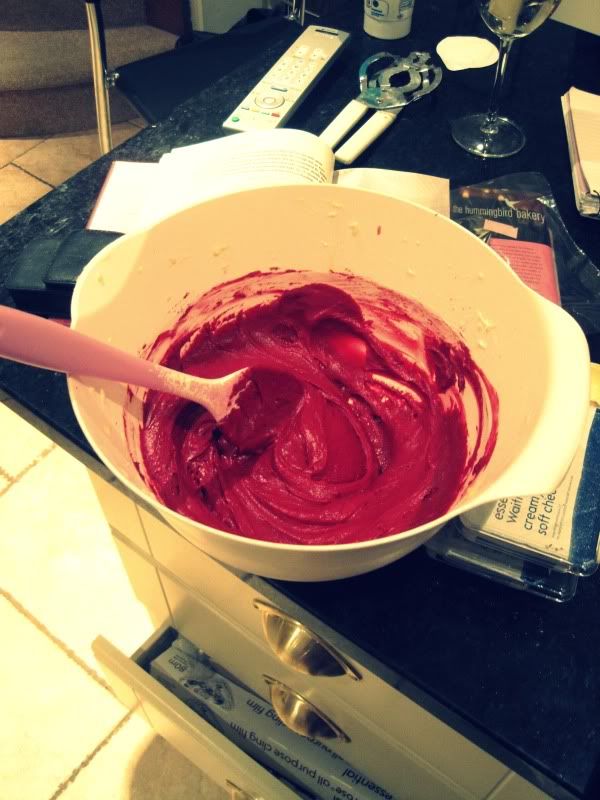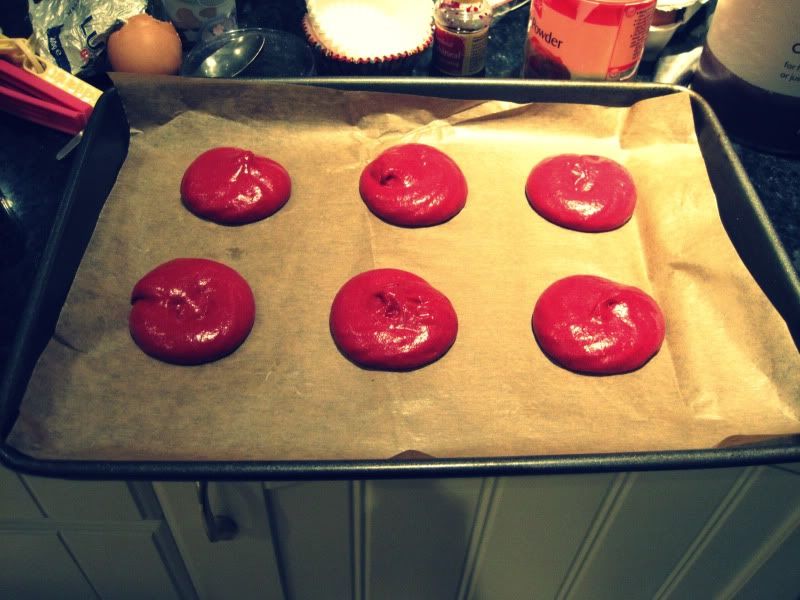 i first tried piping perfectly round blobs onto a baking tray prepped with parchment paper. however, this was most unsuccessful as they mixture failed to rise and became more of a flat cookie shape.
to obtain the semi spheric shape of the whoopie pie, i used pastry tin used for mince pies. make sure this is well greased with butter so the pies are easy to remove.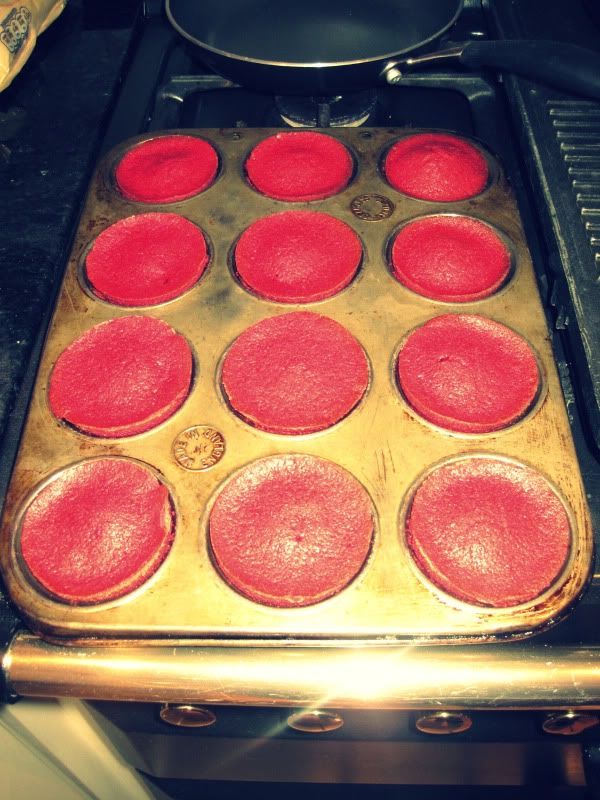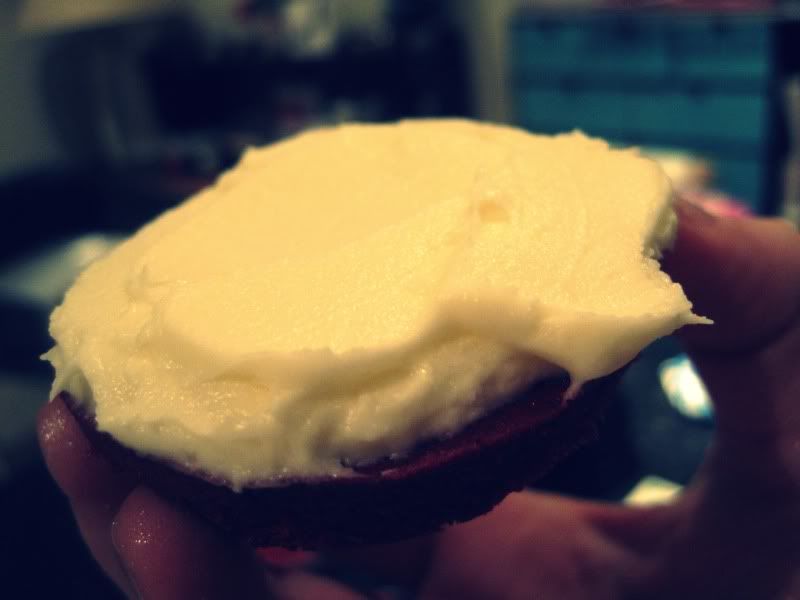 for the filling, i used the same cream cheese frosting recipe used by the hummingbird bakery.