it's just under a week before christmas which means time for the marzipan. you don't have to have decided exactly how you will ice your cake yet (because i STILL have no idea). the cake needs to be covered with the under layer of marzipan now so it can dry out and now colour will seep through when you apply the top layer of white icing.

to start we applied a ring of mazipan around the edges of the top of the fruit cake. this is to even out the height of the cake if need be.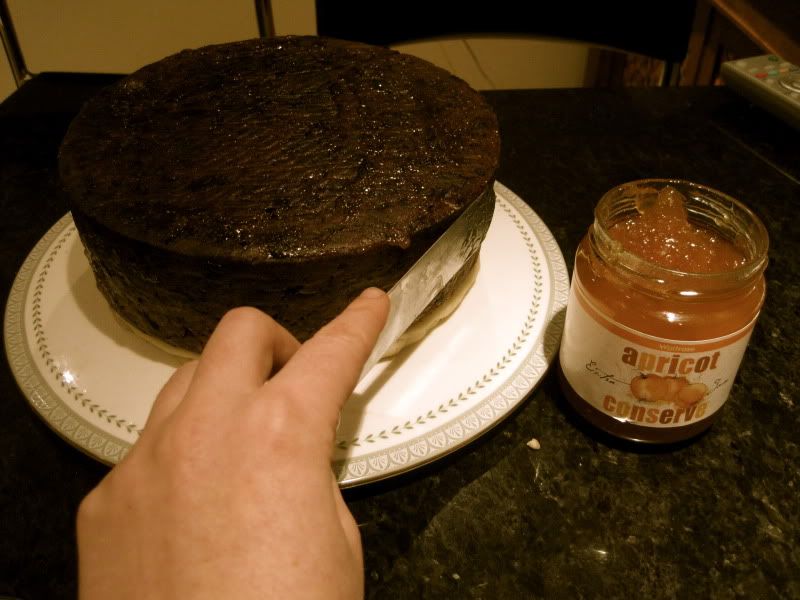 next, we turned it upside down and applied pressure where required to ensure the cake was straight. then, you need to apply a thin layer of apricot jam which will help the marzipan stick to the cake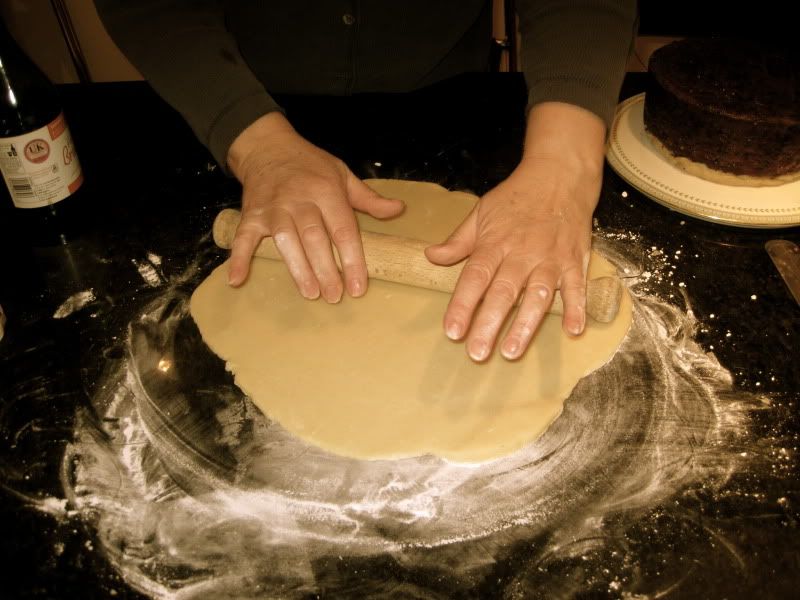 measure from one side of the cake, over the top and to the bottom of the other side to determine the length of the diameter of the marzipan. start rolling.
(TIP: whilst rolling out, keep manipulating the edges to create a smoother, more circular, edge)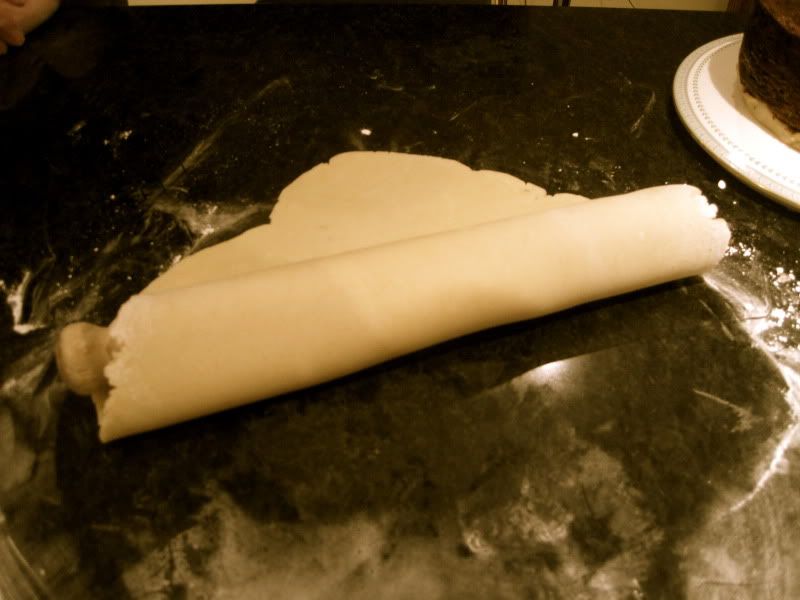 roll up most of the marzipan onto a rolling pin - this helps when draping it over the cake.
once on the cake, make sure the under layer is central. press in all of the edges, cut off any excess and smooth off with a glass tumbler.