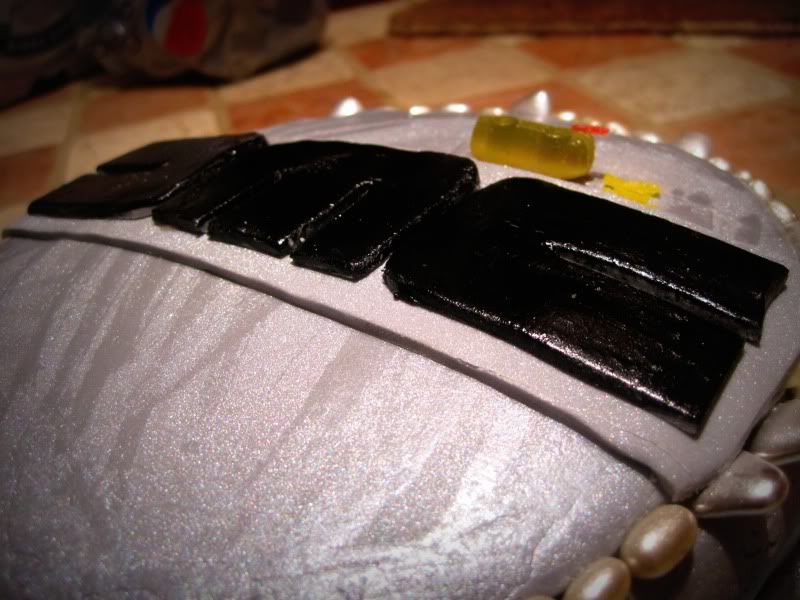 i've decided that fondant icing and i don't mix well. not only because i find it ridiculously sickly but because it's the most fiddly piece of work. i'm not going to point fingers (at ross maylor) but this particular icing specifically requested for a birthday cake! however, like most creative tasks, i guess practice makes perfect.
the 'sugarpaste' came in blocks and come in an array of colours (M & B Luxury Sugar Paste - £3). i chose grey in particular to replicate the colour of a delorean car.
make sure you have covered the sponge in a condiment such as jam or marmalade to ensure the icing will stick
(something i may have forgotten to do this week, hence, disaster!)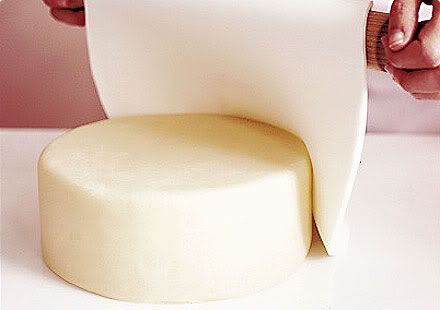 once rolling out the icing, you need to take extra care transporting it to the sponge. a good tip is to drape half of it over a rolling pin to help you when draping it over the cake like a table cloth. the problem i had with this sugar paste is how easily it cracks. a few cracks can usually be rectified with some cold water and a brush but these are too deep to hide.
to achieve the metallic affect, i used an edible lustre spray (in pearl) by PME (RRP £5.95). i would reccommend using it outside as some family members were complaining of glittered bed rooms and hand bags...
and lastly, the decor! i used multicoloured liquorice for the bottom edges and silver sugar balls for the top edges (all to represent...time machine sparks...?)
the delorean logo is NOT edible. i purchased an edible pen especially for this but as it turns out, it was like any ordinary felt tip - not good. i had to source some black oil paint from my brother's supplies. therefore we crafted a 'back board' so the paint wouldn't come in contact with the icing and could be easily removed.
in the end, the sugar paste was an absolute shambles. but, with enough accessories, you may be able to rectify the hiccup...