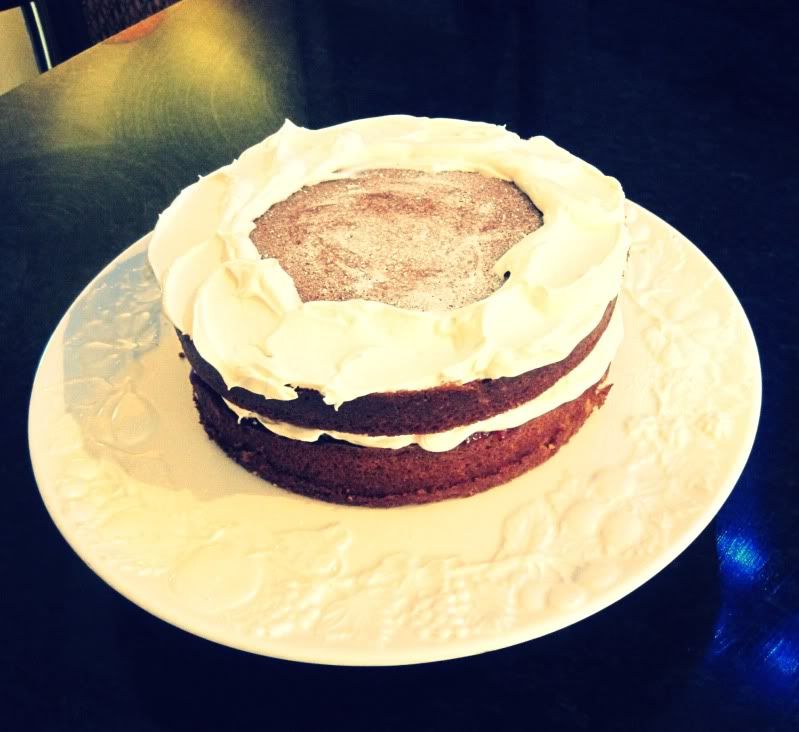 a victoria sponge is most definitely the easiest cake to craft. if you're lacking time or simply hitting a creative block, it's a helpful saviour.
we had yet another birthday down at the winkwell today and due to all of the above, i opted for the vicky sponge (definitely not due to pure indolence...)
the basics are any sponge recipe (i opted for hummingbird bakery's vanilla cupcake recipe and doubled the measurements), jam and whipped cream for the filling and then decorated with some sifted icing sugar. you can decorate further as you wish - common toppings are strawberries and raspberries.
xx