i've decided to start practicing frosting cupcakes with the use of icing bags. i'd see a video tutorial of how to create a rose like creation using a 'rose tip'. i found a video tutorial on youtube (below) which, after all of the faffing in the first half, is really helpful.

however, i think next time i'll need to purchase the piping nozzle specified and mine (tip number 61 by tala) was not flat edged and was more curved if anything. i may have also cheated slightly (definitely not a good idea) and bought my icing prepared (never again). while betty crocker's buttercream frosting in vanilla can come in handy when time isn't on your side, i wouldn't recommend it. the frosting melts far too quickly making it difficult to ice with a piping bag (it helps to make sure the frosting is chilled before crafting your masterpiece as it molds more to the required shape).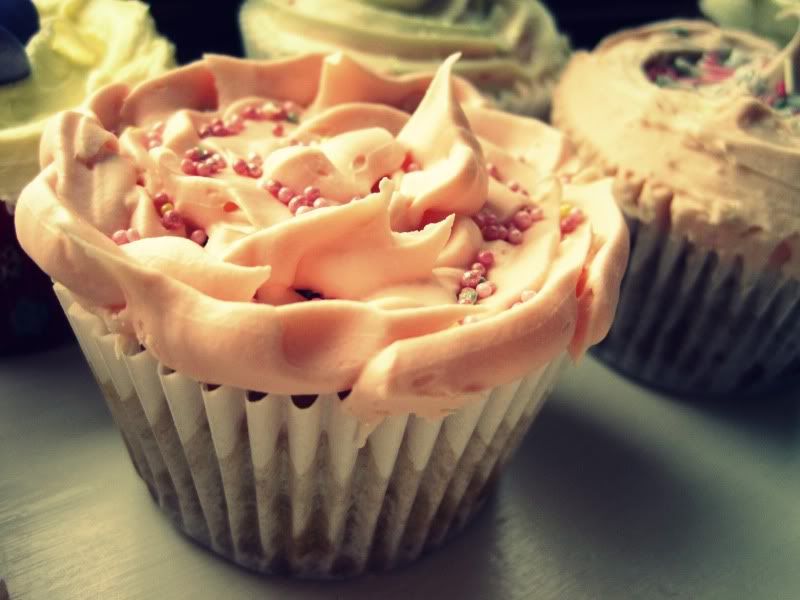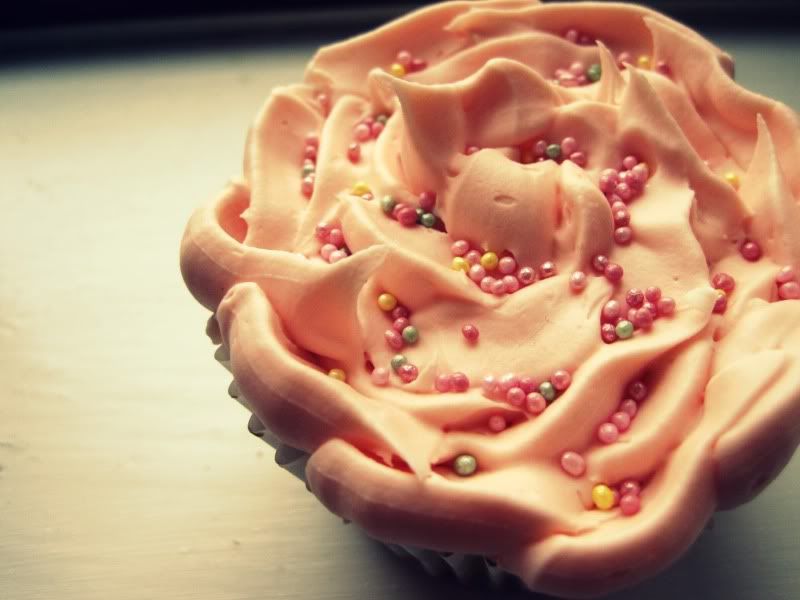 not quite (at all) the look i was going for but it's nothing a few sprinkles can't fix!
xx