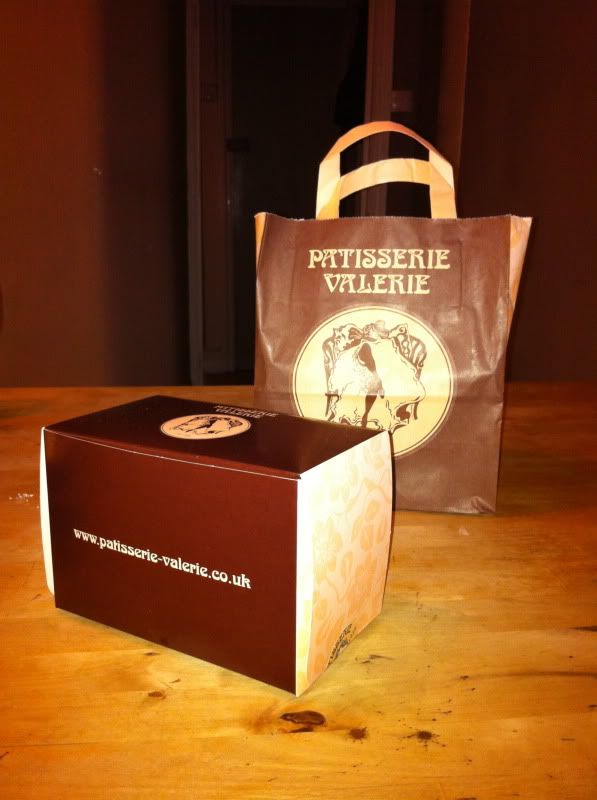 after a trip into central london i stumbled across a patisserie valerie en route back to the tube station. turns out this is a brand new branch of the chain of pastries located in charing cross. as i've never tried any of their smaller pastries, i was itching to get inside. almost instantly, it was decided to purchase a slice of custard mille feuille ("thousand-leaf").

a classic french treat, mille feuille consists of three layers of puff pastry loaded with surplus amounts of custard (creme patissiere) or cream and topped off with a delicately fancy design.

the quintessential cafe full of delights ranging from fresh fruit tarts to dainty slices of cheesecake. and if that wasn't enough, the store also sells fruit smoothies, ice cream and a number of hot beverages, all of which are available to take away!