only two days to go until the big day and what better way is there to celebrate than with cake?!

for some reason, i know i'm going to get caught up in the excitement of kate and will's special day, most probably because they have been kind enough to honour us with a 3 day week, but apparently there is some patriotism lying within me!

so, i decided to investigate the royal varieties from some of the top bakeries are offering. check them out below!


Available 25th April to 29th April 2011
£2.95 each (available in-store)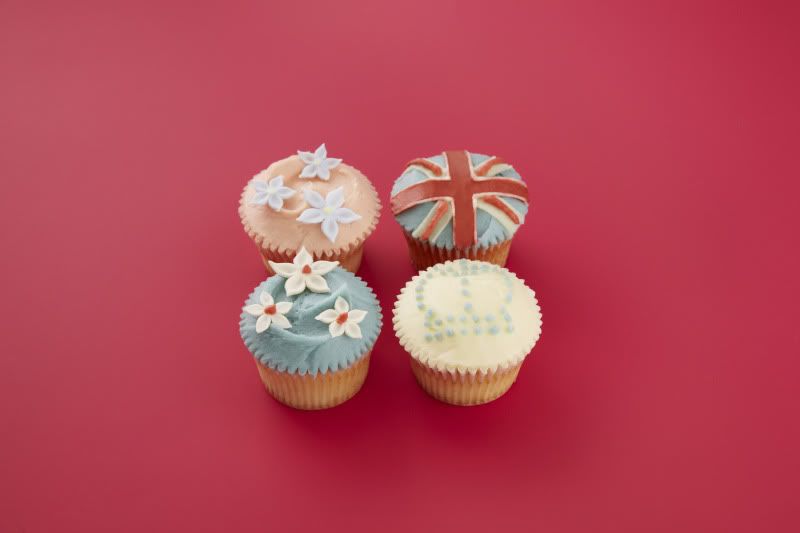 lola's cupcakes
available until 3rd May
£2.50 each (regular size) order
here
primrose bakery
available now
£1.85 each (regualar) available in store
cupcake stands from Truly Scrumptious - £10