i first mentioned the new baking phenomena a while back (Cake Pops & SPOTTED: S & Bakerella) and after a miserable attempt a few weeks ago i wondered if i had the patience to bother with such fiddly lollipops.

HOWEVER, it turns out that once you know a couple of secret tricks, there's no way to get these wrong. i tested a couple of tips i picked up scouring the webs and found that these are a) foolproof and b) common sense (something which i lack, unfortunately).

so, to avoid said mess/disaster/disappointment/devastation: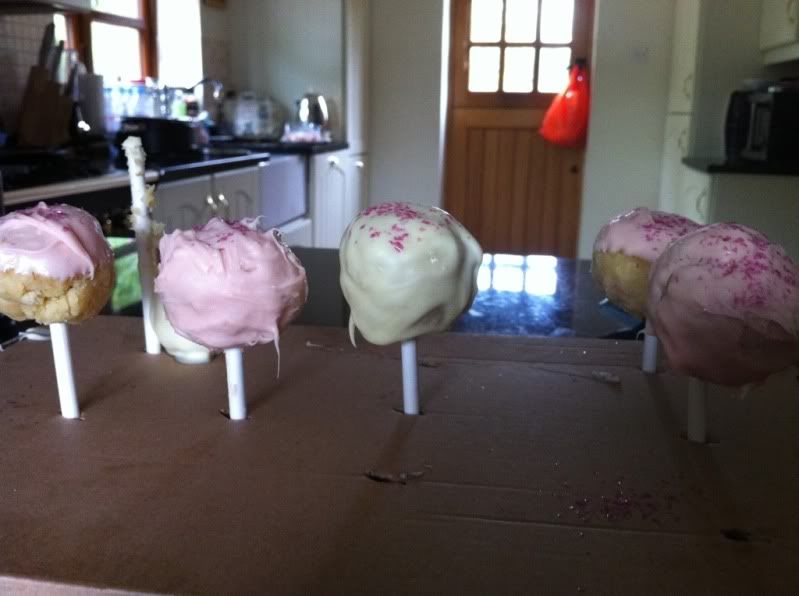 and achieving something a little neater/easier/aesthetically pleasing:
so why were the original cake pops a sheer disaster? because i was lazy and didn't look up how to do it properly in the first place of a number of reasons. let's have a look at a quick step-by-step guide that even us with an attention span of a goldfish are going to take time to read...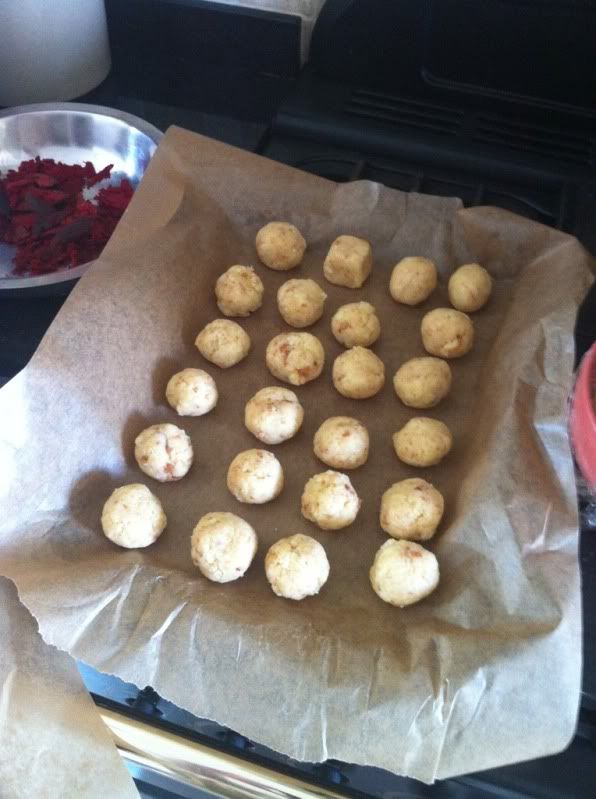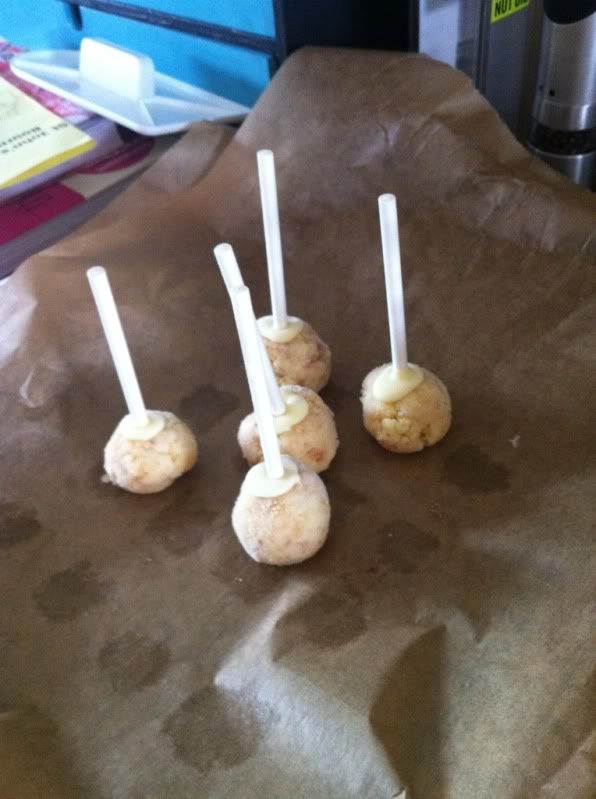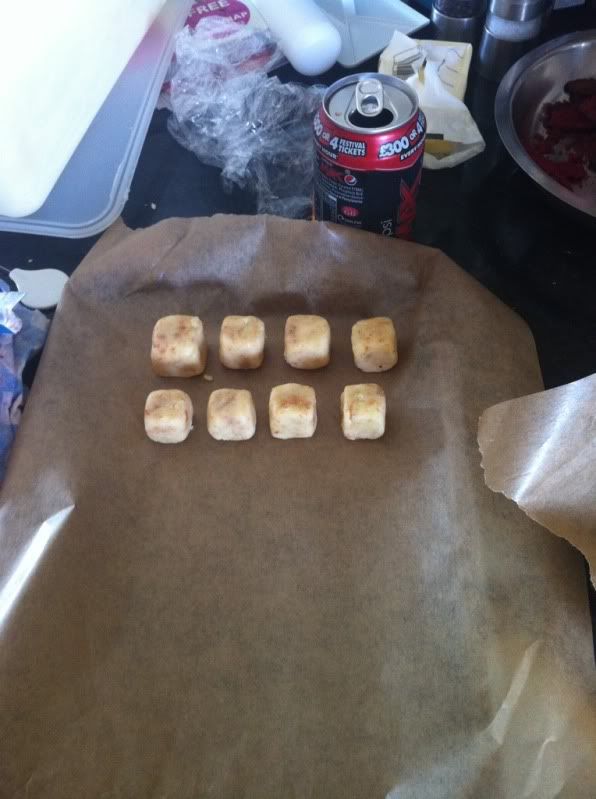 1. make sure you've mixed enough butter cream with the cake. more buttercream will help the mixture stick together better when rolling into the ball or a square.

2. melt some of the chocolate you'll be using for the dipping the cake pop into.
3. dip the stick into the chocolate before into the cake pop.

4. freeze cake pops. freezing holds them together, preventing them from falling apart! and because the chocolate cooled and sealed the cake to the stick, the cake also won't slide off the stick when trying to dip it in the chocolate

5. keep turning the stick to get rid of any excess chocolate

6. freezing also means the chocolate will harden quicker making it less likely to drip so dip it into sprinkles asap

7. place in the oasis for it to set


by the way, i've used dry oasis to hold the cake pops as this will hold the weight of them well. i wouldn't try using a cardboard box because you can't find anything else in the house to use. you'll be even more diasppointed...