Today we travelled to the Potten End Open Day to check out the stalls and take advantage of the Sunday sun. What we didn't expect was all of the amazing cakes on show. It was great to see some other people's ideas and get a fresh perspective on various designs!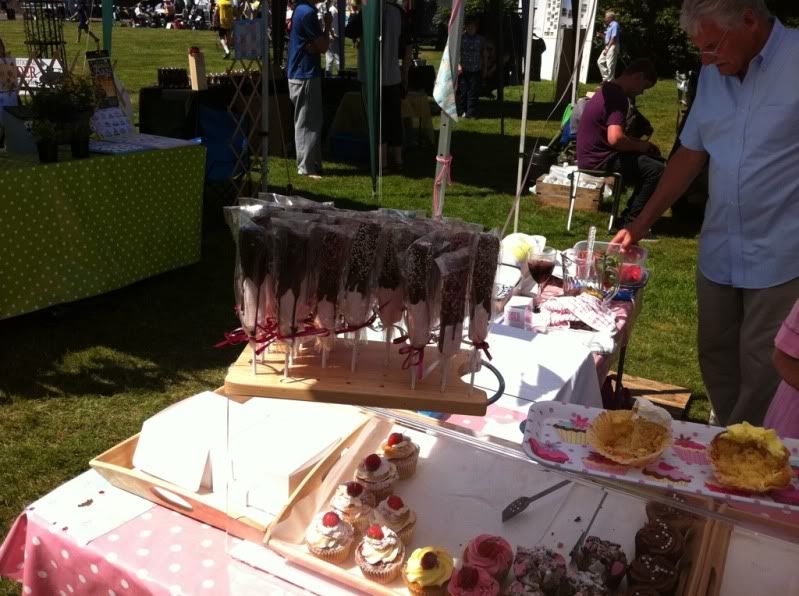 something i would definitely call a flumpsickle! from what i can tell, it's marshmallow dipped it dark chocolate and sprinkles. we might give this one a go!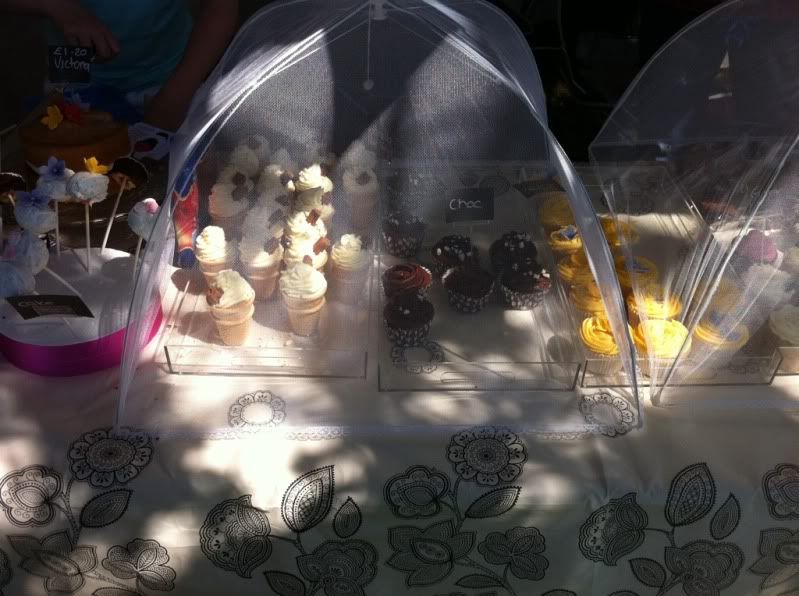 ahh the butter ice-cream cakes. another original idea where the cake is place inside the stand alone ice cream cone and topped with butter icing to resemble a flake '99 whippy!
this one was my favourite - i love anything with marshmallow decor!